Latest News
14th March 2018
OCEAN SIGNAL INTRODUCES NEW AIS TRANSPONDERS FOR WORKBOAT AND OFFSHORE OPERATORS
Asia Pacific Maritime, 14th to 16th March, Singapore, Pamarine Stand E-Q02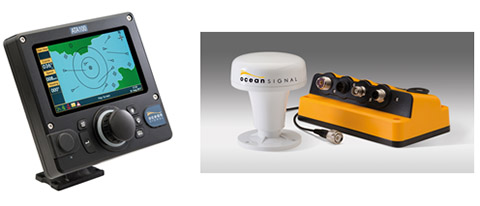 Ocean Signal ATA100 Class A and Class B ATB1 Class B AIS transponders
For the first time at Asia Pacific Maritime, Ocean Signal is introducing the ATA100 Class A and ATB1 Class B AIS transponders as fully compliant solutions to increase visibility, aid collision-avoidance and enhance navigational safety for a range of commercial workboats, support vessels and fishing boats.
The ATA100 is a combined SOLAS and Inland approved single-unit device capable of exchanging dynamic and static ship data with other AIS systems and developed to meet the latest IMO carriage requirements and IEC standards.
Incorporating Ocean Signal's trusted technology within a compact design that is easy to use and simple to install, the ATA100 is the only Class A AIS transponder available rated to the IPX7 waterproofing standard. It features a 7-inch high-intensity, full-colour, rapid-response LCD to clearly display real-time marine traffic information. The coastline map and radar views have various orientation display options, whilst a standard target list display can be customised according to preference to provide immediate detailed information about nearby vessels.
The Ocean Signal Class A AIS has integrated Wi-Fi and USB interfaces for PC and tablet connection and is user-intuitive, featuring large illuminated keys and easy-to-grip jog stick. The simple-to-use AIS message-sending functionality ensures safety related messages can be quickly delivered or received by the user, while an instant message and alarm function provides immediate notification of any potential problems or hazards. Data such as location, speed over ground and course over ground is calculated automatically using the integrated 99-channel GPS receiver, while the static and voyage related data such as MMSI, call sign and identity, type of ship, destination and ETA is effortlessly programmed into the AIS transponder via a user-friendly intuitive menu interface.
Occupying a minimal amount of bridge space, the ATA100 is supplied with pilot plug and is suitable for either flush panel or free standing mounting for easy installation into almost any position or location.
For commercial operators requiring a Class B AIS device, the Ocean Signal ATB1 is a powerful transponder incorporating superior SOTDMA technology and 5W output power. The unit uses the SOTDMA (Self Organised Time Division Multiple Access) scheme - complex AIS technology that ensures increased priority for position reports with no loss or delay of transmission - to offer captains a high strength, yet affordable, Class B device for aiding collision avoidance and providing peace of mind in areas of high traffic or poor conditions.
The Ocean Signal ATB1 has a faster reporting rate and higher output power than standard CSTDMA (Carrier Sense TDMA) Class B units, sending AIS transmissions every five seconds instead of the CSTDMA two transmissions per minute. The unit's 5W output power, compared to the standard 2W, allows the transmissions to reach further.
With 99 acquisition channels and 33 tracking channels, the powerful internal multi-GPS receiver continuously updates vessel information, including position, speed, course and heading, for accurate global positioning. Other vessel information such as identity, call sign, type and dimensions, and MMSI is uploaded to the ATB1 via WiFi directly from Ocean Signal's user-friendly mobile app or website to be stored for automatic transmission. The ATB1 also receives and interprets AIS messages from other AIS-equipped vessels within range, which can then be relayed to other navigation devices such as chart plotters, laptops or mobiles using the ATB1's NMEA 0183, NMEA 2000, USB or Wi-Fi outputs.
Easy to use with accessible connections, the ATB1 features a sleek, yet rugged, waterproof design that is high on performance and low on energy consumption. It is quick and simple to install and is supplied complete with an external mount GPS antenna, ready to upload vessel information using a mobile phone, tablet or PC.
Both the Class A and Class B units are compatible with Ocean Signal's award-winning rescueME MOB1 man overboard AIS/DSC device, providing immediate notification in the event that a MOB1 should be activated. The ATA100 is programmable to accommodate up to 30 MOB units.
The ATA100 and ATB1 are the latest additions to Ocean Signal's comprehensive portfolio of essential sea-safety equipment developed and manufactured in the UK for the commercial maritime market. It adds to the rescueME range of devices, including the rescueME MOB1, PLB1 and EDF1, and the SafeSea range of GMDSS products, including the E100 and E100G EPIRB, S100 SART and V100 handheld VHF radio, as well as the M100 and M100X professional MSLD and E101V float-free EPIRB with integrated voyage data record memory capsule.
For further information about Ocean Signal's products, visit Pamarine Stand E-Q02 or go to www.oceansignal.com.
April 2016
EPE (Environmental Protection Engineering) S.A. and ERMA FIRST S.A. become Incentive Providers of Green Award Foundation
Green Award Foundation in a neutral, independent and non-profit organization established in 1994. Green Award provides a platform for the cross-sectorial collaboration of the industry. Ports, ship managers, charterers, maritime service providers and industry decision makers form a network where all participants have an important role. The organization's goal is to develop the market sensitivity and preference for quality tonnage and consequently decrease the incidents and accidents that are harmful for the marine environment through uniting all parties involved.
EPE (Environmental Protection Engineering) S.A. and ERMA FIRST S.A. are proud to announce their participation in the Green Award Foundation as incentive providers, as of April 2016.

October 2015
Orbis Will at Gastech Singapore 2015
At this exhibition, this is your chance to be introduced to our newest range of Heavy Duty Specialized Hand Tools, brought to you by Orbis Will from Germany. This newest range of products provides a maximum of comfort, safety (VDE and VPA-GS- approvals), ease of operation and ergonomics. So come on down and check it out. Plus, stand a chance to win yourself a prize in our lucky draw.
Gastech Singapore 2015
27 – 30 October
Singapore Expo Convention & Exhibition Centre
Booth A326, Hall 6
Click here to pre-register to visit Gastech Singapore 2015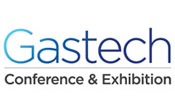 December 2014
Marine Armor System sign distribution agreement with Pamarine (Singapore)
Marine Armor System have signed a distribution agreement with leading marine safety solution provider Pamarine. Established in 1975 and based in Singapore, Pamarine specialise in the supply and servicing of marine safety equipment.
Edurne del Río of Marine Armor System says "We are delighted that Pamarine will be adding Marine Armor Systems to their product portfolio of marine safety solutions and look forward to developing a long and fruitful relationship."
Marine Armor Systems specialise in ballistic blinds and provide a passive solution against maritime piracy.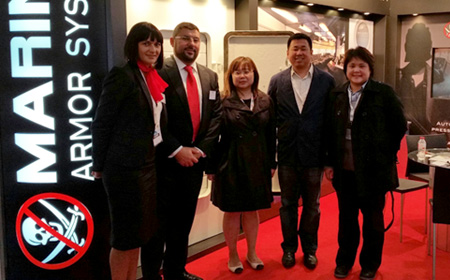 November 2014
Pamarine Private Limited Appointed Agent for Hydrex and Subsea Industries in Singapore
ANTWERP, Belgium, 12 November 2014 – Leading Singapore marine supplier Pamarine Private Limited, has been appointed agent for Singapore for Hydrex underwater repair and maintenance services and for Subsea Industries' Ecospeed and Ecoshield products and services.
Singapore plays an important role in the global marine and offshore industries and already owns 70 per cent of the world market for jack-up rigs and 70 per cent of the global market for the conversion of Floating Production Storage Offloading units. In 2011, Singapore's marine and offshore industry's total output grew to S$12.9 billion (about US$10.1 billion) and its value-added was some S$4.5 billion (about US$3.5 billion). An expert cluster of marine-related service and offshore support companies has developed in Singapore.
Founded in 1975, Pamarine is a privately held market leader focused on the supply and servicing of marine equipment. As a highly qualified and dedicated partner to its clients, consulting on equipment needs and regulatory controls, Pamarine delivers turnkey solutions supported by uncompromising high standards of service that are certified to the latest requirements of IMO, SOLAS, the EU and USCG.
Pamarine plans to continue to build its business expansion based on the foundation of new advanced technologies. With a pool of talents providing the source of innovation to create value to the clients and the future of the employees, Pamarine strives to be a model leader among its peers. As such, the technologies, products and services of Hydrex and Subsea Industries fit well into this model.
"This is a very important market for Hydrex and Subsea Industries and we are very pleased to have Pamarine, a leader in their field, representing us in Singapore," said Rob Wolthuizen, International Sales Manager for Hydrex and Subsea Industries.
Hydrex, with headquarters in Antwerp, Belgium, provides turnkey underwater repair and maintenance solutions to ship owners wherever and whenever they are needed, enabling vessels to stay in class and in business without the need for frequent drydocking. Hydrex offers a combination of products and services which can help shipowners/operators greatly reduce their fuel costs.
Hydrex subsidiary, Subsea Industries, offers shipowners Ecospeed, a long-lasting and environmentally safe, non-toxic, cleanable underwater hull coating system, with a 10-year guarantee even for ships sailing in ice. It also provides Ecoshield, the ultimate protection from cavitation and corrosion damage for hulls, rudders and underwater running gear, winner of the Seatrade 2014 "Innovation in Ship Operations" Award. The Ecospeed family of products also offers tremendous benefits to the offshore oil and gas production industry.
Pamarine will be present at OSEA 2014 Basement 2 Hall D Booth BE4-12, 2 - 5 December 2014.
Company details can be found at www.hydrex.be and www.pamarine.com.sg.
For more information, please contact Rob Wolthuizen, International Sales Manager for Hydrex and Subsea Industries at the Hydrex headquarters in Antwerp.
Phone: +31 615 840 339; E-mail to rwolthuizen@hydrex.be and Ms. June Lim at Pamarine Private Limited in Singapore Phone +65 6861 8922;
E-mail june.lim@pamarine.com.sg or enquiry@pamarine.com.sg